News context sidebar
While in college, my friend Seth and I spent a day at the Y-Hack 2013 Hackathon building a browser extension to help people understand the news by showing a sidebar with background information about key concepts in the article, like people, places, or institutions. The project won first place out of 1000+ participants.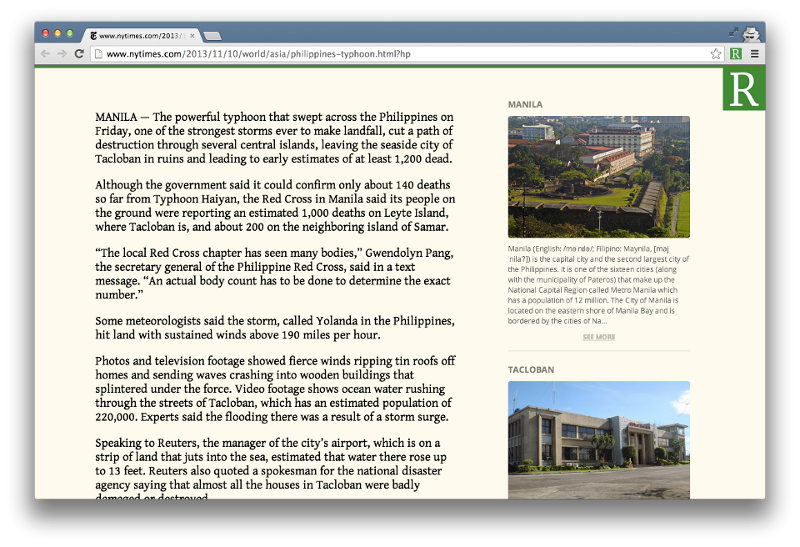 Under the hood, the project had some several components that came together to deliver a simple user experience:
We used the NLTK natural language processing library and the Alchemy API service to detect important entities in an article
We used the Freebase API and the Bing News and Image Search APIs to fetch information about the entities in an article
We made a Chrome extension that exposed all this backend functionality, in a simple way. The user could click a single button and get a clean reading experience for any news article, with the sidebar providing summaries and images of key entities as well as links to more information.